Scared of heights? So am I! Here's my experience in a hot air balloon in Napa Valley.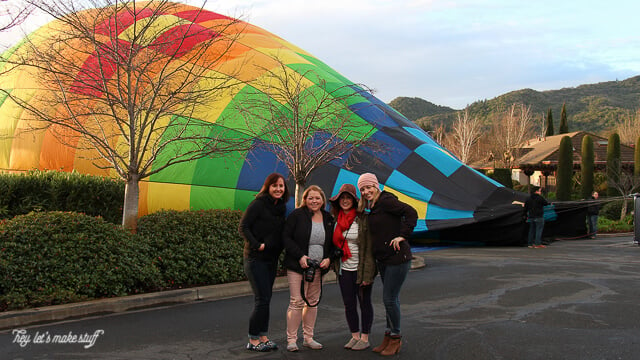 Our incredible trip was in partnership with Visit Napa Valley
and their wonderful restaurants, hotels, and attractions.
Recently, I got together with a few blogging friends—April from illistyle, Heidi from Happiness is Homemade, Britni from Play Party Plan, and Rebecca from Sugar and Soul—in Napa, CA on what we called our Feed the Soul Retreat. We spend a lot of time on Facebook chats and Google Hangouts, but we wanted to see each other in person. We needed to step out of our hectic lives and use the time to talk blogging and business—and thoroughly relax, eat good food, and drink the wine Napa Valley is famous for!
We were also partnered with Napa Valley Aloft for a hot air balloon ride. April, Britni, and Rebecca were super excited. Heidi was like NOPE. And I was somewhere in the middle. I suffer from two conflicting problems —a pretty intense fear of heights, as well as FOMO: the fear of missing out. So could I work up the courage to step foot in the basket and allow myself to be transported across Napa Valley by the magical power of hot air? Or would my fear of falling from a great height keep me on the ground?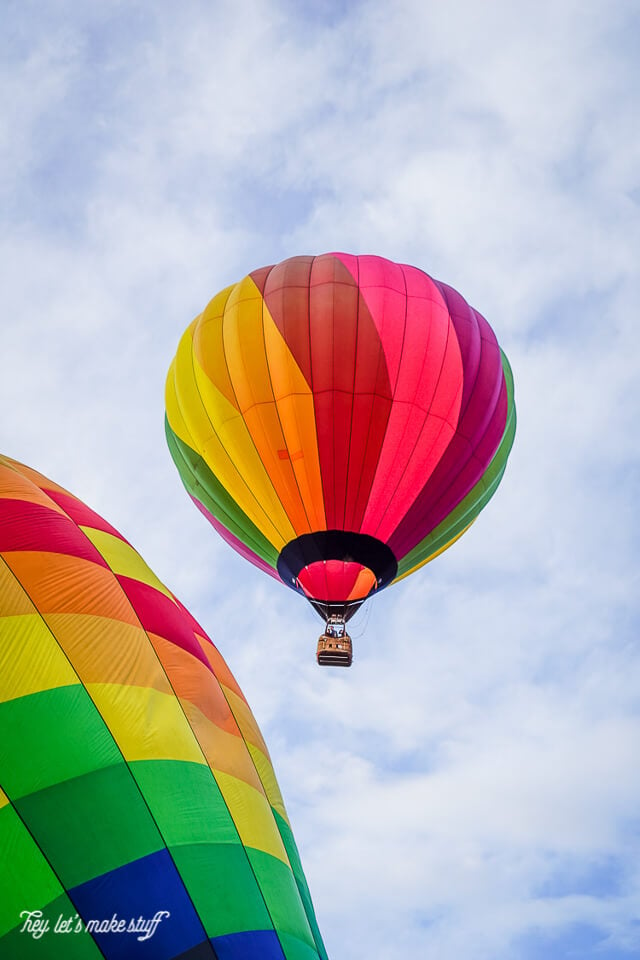 I'm happy to report that I did it! And I wanted to share the experience, so that if you're afraid of heights, you can make an informed decision on whether or not hot air ballooning is for you.
The Preparation
Napa Valley Aloft was a wonderful company to go with. Our first flight was canceled, due to rain. The second day was iffy, but they called us in. We got up very very early—it was so hard to leave my comfy bed at the Calistoga Spa Hotsprings!—and loaded up for a very full day. In addition to the balloon ride, we also did the Napa Valley Wine Train and toured the Castello de Amorosa winery, plus dinner at Gott's Roadside Grill. But I'll write about all that in another post!
Anyway, we got to the launch site in Yountville. We had to wait to see if the winds would die down enough to make flying safe. Not going to lie—there was a part of me that was praying for bad weather! But as the sun rose, the winds died down and we were cleared to fly.
The staff was great getting everyone prepped for our ride. One of the employees talked to me about how she's afraid of heights but she loves hot air ballooning. We were asked to bring minimal things on board—I had my phone, a bottle of water, and a granola bar (because I couldn't get myself to eat beforehand. I was too nervous!). I would have brought my camera, but in a mom-brain moment, I left the battery at home, charging. Well done, me. The pictures in this post are courtesy of my friends!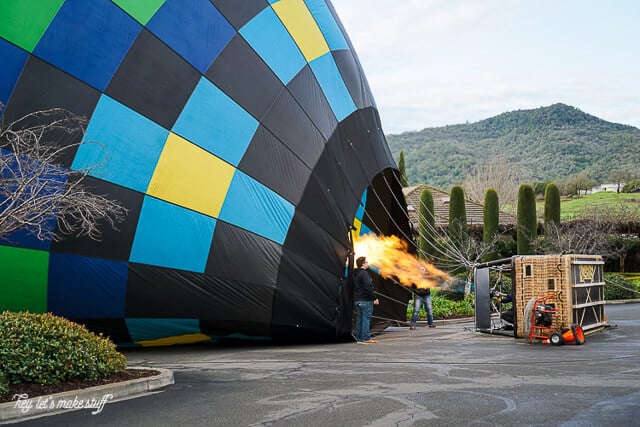 We stood in the parking lot, watching them blow up the three balloons they'd be flying that morning. With MEGA FIRE. I was questioning my entire existence and the meaning of life, but I was still intent on doing it (the FOMO is strong with me). Then all of a sudden they had us climb into the basket! I stood as close to the center as I could. I wasn't about to be the one looking down over the side.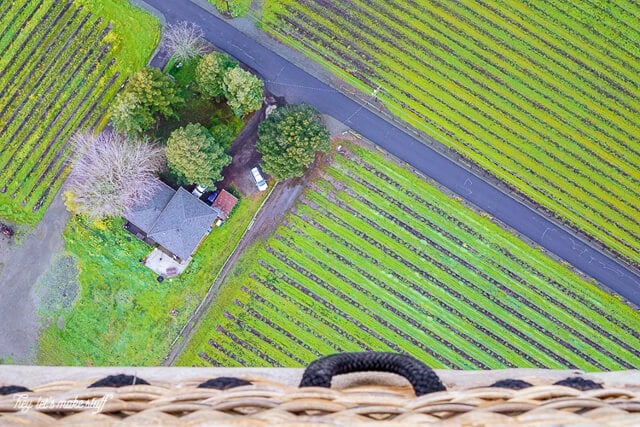 The Flight
Being in a hot air balloon is one of the most gentle rides I've ever been on. You barely notice you've lifted off the ground and soon you're serenely floating over the valley.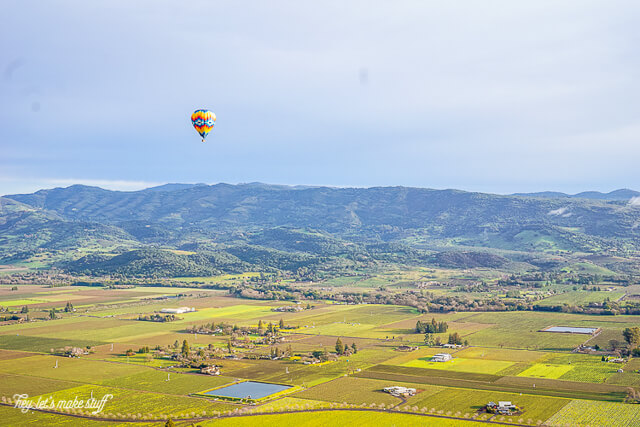 I wish I could say I fully relaxed, but I was still a little nervy during the flight. I did okay when we floated lower, but when we went higher, it definitely made me tense up. But it was never windy, never shaky. It was about the same temperature that it was on land, which I found surprising and pleasant. The warmth of the sun coming up over the hills was calming.
The only time I jumped was whenever our pilot hit the burner and it made the loud HHHCHCHHHCCCCCCHHHH sound. Yes, that's the technical spelling. And it's the sound that came out of my mouth when it startled me.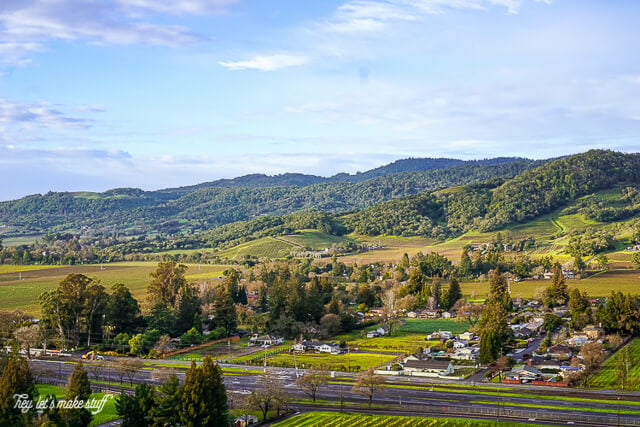 But for the most part, as long as I was staring at the gorgeous view, I was fine and enjoyed the ride. And a gorgeous view it was. We've been in a drought for so long in California, that it almost brought tears to my eyes to see so much green (we've had a lovely wet winter). We floated over Yountville to Napa, over beautiful vineyards, wineries, resorts, and neighborhoods. Napa Valley is some of the most stunning land in the world—you have to visit it!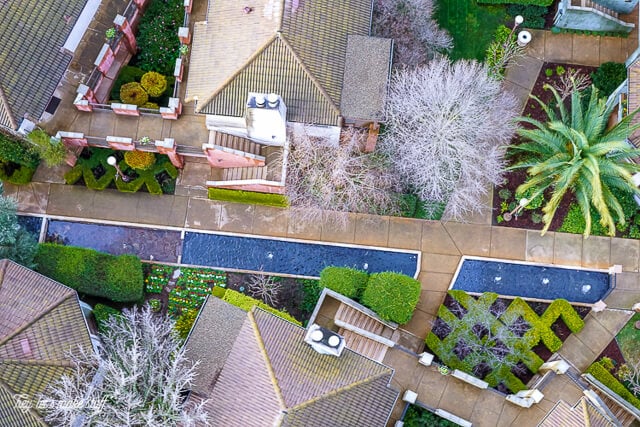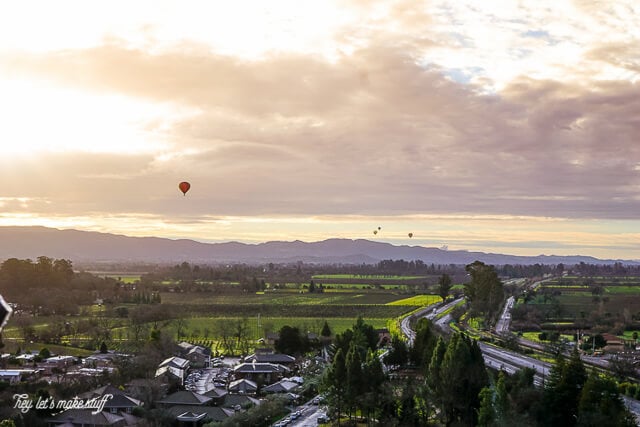 The Landing
Then came the landing. I know I'm in the minority when it comes to people who have a fear of heights. I actually like landings. I think it's because I know that I'll be back on planet earth soon enough, where the good Lord intended me to be. Mad props to our pilot, Jason, and his ground crew. They landed us in the smallest public park I've ever seen.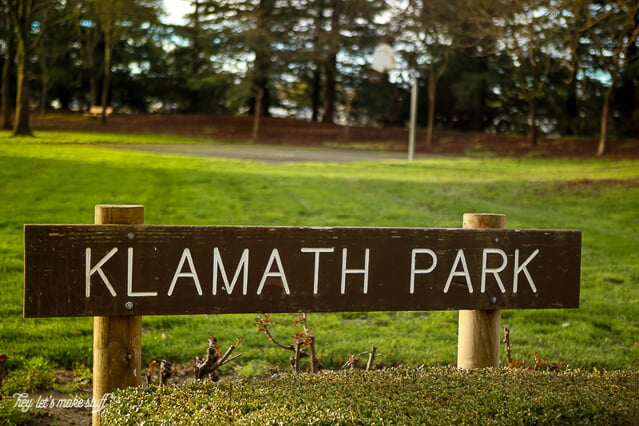 The landing was pretty incredible. Basically, Jason brought us low enough and his crew grabbed some ropes and pulled us down. It takes a lot of muscle to wrangle a hot air balloon! Kids came out of their houses and drivers took cell phone photos as they drove by. The balloon slowly deflated over the park sign and into the grass.
While I really enjoyed the ride, I was thankful to be back on land. My appetite returned, I wolfed down my granola bar as we were shuttled back to our starting place. Most of the people went in to have brunch, but we had to be at the Wine Train, so we hopped in our Kia Sorrento and headed south to Napa!
Conclusion
Do it. Of all the things I've done that have challenged my fear of heights, this was the easiest. It required almost nothing of me, just to stand there and stare out at the beautiful valley. Even though I was still a ball of nerves, I'd definitely do it again! If you're in Napa, definitely give Napa Valley Aloft a try—and see if you can get Jason as your pilot. He and the whole staff were amazing and made me feel as much at ease as possible. You won't regret it!